Before they stepped out at Eden Gardens, Ravi Shastri explained why Lucknow Super Giants (LSG) were wearing a different strip. They are in the colours of Mohun Bagan, the winners of the ISL, he said on air.
Trouble viewing this email? View in web browser

Friday, 26 May 2023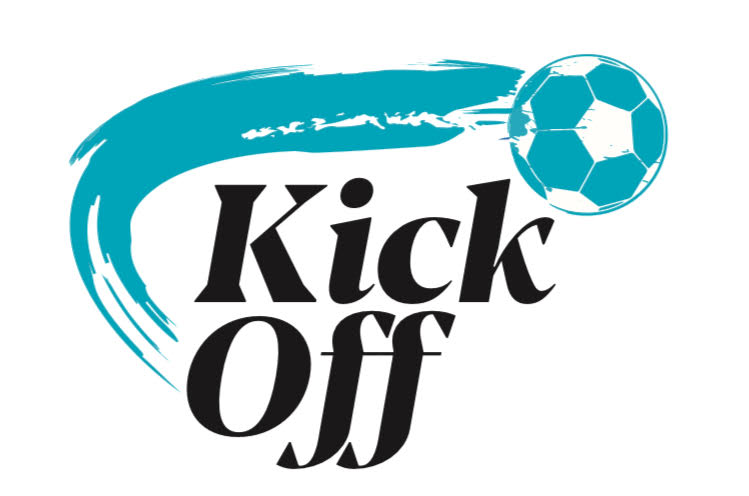 | | |
| --- | --- |
| | By Dhiman Sarkar |
IPL's Mohun Bagan moment
Before they stepped out at Eden Gardens, Ravi Shastri explained why Lucknow Super Giants (LSG) were wearing a different strip. They are in the colours of Mohun Bagan, the winners of the ISL, he said on air. When it was his turn to commentate, Deep Dasgupta referred to the "proud, proud history of Mohun Bagan."
If there was an occasion before last Saturday when the current football champions of India were mentioned by commentators during an IPL game, I don't know about it. But LSG's idea to "honour" Mohun Bagan and, possibly, hope to split Eden loyalties didn't turn out that way.
Eden was vociferous in backing Kolkata Knight Riders (KKR) with chants of "KKR, KKR" circulating in the amphitheatre all evening. The response to ATK Mohun Bagan FC's tweet wishing the visiting team "in our city" wasn't one of unanimous endorsement either. That explained why the stands were not swathed in colours of the away team like they were when MS Dhoni or Virat Kohli came calling. Those that did fetch up in groups wearing Mohun Bagan or East Bengal colours were stopped because, as KKR pointed out, they had fallen foul of IPL's ambush marketing laws.
Which, in simple terms, means you cannot use IPL to promote anything not connected to it. Maybe that is why LSG's twitter handle did not mention Mohun Bagan as the reason for going maroon and green. That was definitely why a group of fans in Mohun Bagan colours was told to wear their tees inside out before being allowed in. And why some in East Bengal shirts were seen covering names of their corporate backers with tape.
LSG kept quiet about this and their owner was seen in the team's dark blue shirt but Mohun Bagan and East Bengal officials showed righteous indignation.
We are family
While this was the first time an IPL team was wearing the colours of a football club, relations between cricket and ISL franchises go back to when the football tournament started, in 2014. Dhoni and Kohli are co-owners of Chennaiyin FC and FC Goa respectively. Dhoni has met Chennaiyin players and has been to their games. Apart from a very public friendship, Kohli and Sunil Chettri also endorse the same sportswear company. Before this season's IPL, Chhetri was part of an event organised by Royal Challengers Bangalore.
Sunil Chhetri and Virat Kohli (Source: RCB)
Cities having IPL and ISL teams too have connected on social media. Chennai Super Kings have wished Chennaiyin FC a good season in 2021-22 and Sunrisers Hyderabad asked Hyderabad FC to "bring that trophy home" ahead of the final the same season. Days later, Hyderabad FC wished the city's IPL team a good campaign.
Mumbai Indians and Mumbai City FC had "#ApunKaFaMIly integration" in 2019; the footballers wished Rohit Sharma's men ahead of the 2020 final and Ahmed Jahouh's batting – of the kind that wouldn't pass muster even in the Courtney Walsh school of batting –was acknowledged by a Surya Kumar Yadav GIF. Mumbai Indians released a video before the 2020-21 ISL final asking the footballers to bring the trophy home and congratulated them when they did. Ahead of their first game in the Women's Premier League, Mumbai City FC, part of the City Football Group, tweeted support for Harmanpreet Kaur's team.
Possibly because Bengaluru FC owners have an IPL team, the Chhetri-Kohli camaraderie does not extend to the city's cricket and football franchises. But to be fair, you would be hard put to find a Bengaluru FC post on Delhi Capitals either. KKR and the city's football teams always been in separate ecosystems.
That LSG's tribute lasted only a game made it seem very last-minute. Had they worn Mohun Bagan colours in, say, away games, it would have been a proper celebration of the first ISL title for ATK Mohun Bagan who will be Mohun Bagan Super Giants from next month. It would have also taken Mohun Bagan to a newer, significantly bigger Indian and international audience.
Mohun Bagan, East Bengal and Mohammedan Sporting, who are not part of the ISL grid but were runners-up in the I-League in 2021-22, have a long association with cricket. Legends of the game have visited these clubs and represented them; Sunil Gavaskar was at Mohun Bagan during IPL 2023 and Kapil Dev has played football for East Bengal. So, if done right, their involvement with IPL franchises could be mutually beneficial. Now that a team from Punjab will play ISL next term, will they and Punjab Kings collaborate in the way Mumbai, Chennai and Hyderabad have?
Support for Vinicius Jr
The lights were off at Christ the Redeemer statue in Rio de Janiero to condemn racist acts against Brazilian footballer Vinicius Junior (Source: AFP)
From support for teams in the same city to support in the fight against racism. Vinicius Jr's stand was backed not only by Kylian Mbappe, Neymar Jr, Raphinha and managers such as Xavi but also Lewis Hamilton, Brazil's president Luiz Inácio Lula da Silva and Eduardo Paes, the mayor of Rio de Janeiro.
As Sid Lowe pointed out in The Guardian, finally, after some nine instances of alleged racial abuse on Vinicius Jr alone, the tipping point has been reached. Valencia have been fined €45,000 ($48,500) and will have part of their stadium closed for the next five games. The section that will be closed is where the club's 'ultras' sit and from where the insults on Vinicus Jr were heard on Sunday. Valencia have protested and said they would appeal.
Arrests have been made and a Valencia fan banned for life. And though not directly related, Vinicius Jr's stoppage-time red card for striking an opponent has been rescinded. That happened because the VAR in charge failed to spot a Valencia player's arm around Vinicius Jr's neck. Touched by teammates and fans' support at Real's 2-1 home win against Rayo Vallecano, Vinicus Jr tweeted, "Thank you, thank you, thank you".
PLAY OF THE WEEK
IN OTHER NEWS
12 dead in stampede: A stampede by fans at a football match in the Salvadoran league has left 12 people dead and injured dozens more, officials said, reports AP. The crush happened when fans pushed through one of the entrance gates during Saturday's game between Alianza and Fas at Monumental stadium in Cuscatlan, which is about 41km northeast of the capital, Salvador soccer officials said.
Macario out of World Cup: USA's attacking midfielder Catarina Macario was ruled out of this year's Women's World Cup, Reuters reported the Lyon player as saying said as she continued recovery from a torn ACL. The 23-year-old was part of the USA team that won bronze at the Tokyo Olympics in 2021 but has been sidelined since suffering the ACL injury in Lyon's final league match of the 2021-2022 season. Macario joins a growing list of top players who will miss the World Cup, with England captain Leah Williamson, Spain's Ballon d'Or winner Alexia Putellas and France striker Marie-Antoinette Katoto all out with ACL injuries.
Noguera's new deal: Mumbai City FC announced that Spanish midfielder Alberto Noguera has signed a new one-year contract, extending his stay at the club until the end of the 2023-24 season, reports PTI. The 33-year-old played a vital role in Mumbai City's campaign which had them winning the League Winners' Shield after 18 rounds and with two games to spare. The Spaniard scored four goals against Hyderabad FC, Chennayin FC, FC Goa and Odisha FC and helped defend with 55 tackles, 11 interceptions and 15 blocks. Noguera capped off a fine debut season with a stunning goal in a 3-1 win against Jamshedpur FC in the club playoffs, helping Mumbai City FC secure a spot in the main round of the 2023-24 AFC Champions League.
Saka signed a longterm deal with Arsenal (Source: AFP)
Saka's long-term contract at Arsenal: Bukayo Saka has signed a new long-term contract at Arsenal, saying the Premier League club is the "right place to make the next step" in his blossoming career, reports AFP. The England forward played a pivotal role in the club's unsuccessful title push this season, scoring 14 goals in all competitions and providing 11 assists. Saka, 21, joined Arsenal as an eight-year-old and has featured in all of the team's Premier League matches over the past two seasons.
Title for Persepolis: Persepolis won the league title in Iran for the sixth time in seven seasons after a 4-0 win over Nassaji Mazandaran ensured they finished a point clear of Sepahan, reports Reuters. Sepahan were second spot and defending champions Esteghlal third, says Reuters.
Juve points docked: A bad day for Juventus turned worse when Monday's 1-4 loss at Empoli saw their hopes of qualifying for the Champions League implode. Before kick-off, Juventus were hit by a 10-point penalty for false accounting. That dropped the club to seventh in Serie A, five points behind fourth-placed AC Milan. "It was a mental collapse which is normal after a surreal season," said Juventus coach Massimiliano Allegri. Juventus were docked 15 points earlier but they were restored on appeal. Roma manager Jose Mourinho said the latest decision was a joke even for Juventus because it came "with two games remaining."
Newcastle in Champions League: Newcastle qualified for the Champions League for the first time in 20 years after a 0-0 draw with Leicester in the Premier League, a milestone moment for a Saudi-controlled club with the resources and ambition to become a major force in European soccer, says AP. The point ensured Newcastle cannot be denied a top-four finish heading into its final game of the season, at Chelsea on Sunday.
Lajong FC was the first team to be promoted to the I-League (Source: Instagram)
Shillong Lajong in I-League: Shillong Lajong FC were on Sunday confirmed as the first team to be promoted to the 2023-24 I-League, making a comeback to the second tier after a gap of four years, says PTI.
New deal for Marquinhos: Paris Saint-Germain captain and Brazil defender Marquinhos has extended his contract until 2028, the club has announced, says AFP. "The 29-year-old Brazilian defender and the Red and Blue will continue their adventure together until June 30, 2028," Qatari-owned PSG said in a statement. Marquinhos joined Paris from Roma in 2013.
Alba to leave Barca: Defender Jordi Alba will leave Barcelona at the end of the season after 11 years, Reuters reported the La Liga club as saying. The 34-year-old Spain international has over 450 games for Barcelona, winning the Champions League in 2015, six La Liga titles, five Copa del Rey titles, four Spanish Super Cups and the Club World Cup. Alba came up through Barcelona's La Masia academy, but left in 2005 and made a name for himself at Valencia, before rejoining the Catalan club in 2012. The left-back is the third long-serving player to leave Barcelona this season with defensive midfielder Sergio Busquets also set to depart and defender Gerard Pique having announced his retirement in November.
Iniesta's future: Andres Iniesta, who won the World Cup with Spain in 2010, and four Champions League titles and nine La Liga championships with Barcelona, is leaving Japanese club Vissel Kobe. Iniesta, who scored the only goal in the 2010 World Cup final, brushed back tears as he announced he was leaving and indicated he planned to keep playing, but did not say where. After finishing his long tenure at Barcelona, Iniesta, 39, joined the Japanese club in 2018. News reports indicate his reason for leaving is because he wants more playing time.
ALSO READ
Manchester City's imperious run to a hattrick of Premier League titles and Pep's role in it
Chauhan makes history
Jyoti Chauhan after her hattrick (Source: Twitter)
Jyoti Chauhan's goals in the 28th, 37th and 46th minutes made her the first Indian footballer to score a hattrick in a top European football league. Playing for Dinamo Zagreb, Chauhan's goals came in the 4-1 win against ZNK Agram. Watch video here.
They said it
The game we played, 40 hours after I think we drank all the alcohol in Manchester, 40 hours later we behave and we showed why we are the champions.
| | |
| --- | --- |
| | Pep Guardiola after Premier League champions Manchester City's 1-1 draw against Brighton. |
Send in your feedback to dhiman@htlive.com.
Were you forwarded this email? Did you stumble upon it online? Sign up here.
Written by Dhiman Sarkar. Produced by Nirmalya Dutta.
Get the Hindustan Times app and read premium stories
View in Browser | Privacy Policy | Contact us You received this email because you signed up for HT Newsletters or because it is included in your subscription. Copyright © HT Digital Streams. All Rights Reserved